Enjoy the conference and free time, leaving your children in safe hands.
On Milan we have more than 8000 babysitters
(in Italy more than 60000)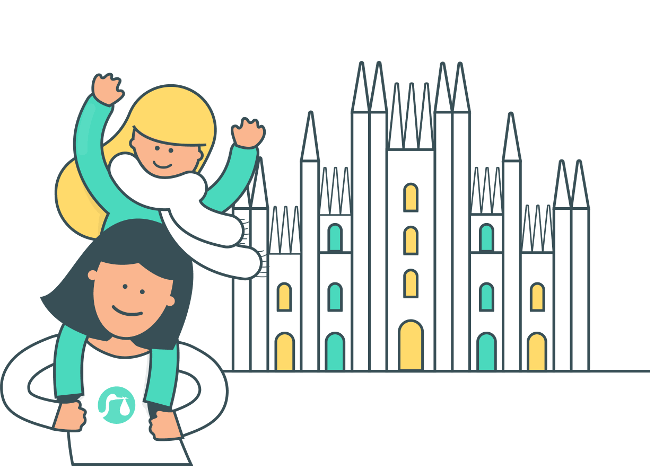 We find the perfect babysitter for every need in a few hours!

There are no impossible requests
for Le Cicogne

Native babysitters who can communicate more easily with your children.

Babysitters capable of cooking, helping with homework, and much more…

Babysitters able to take care of a newborn or small children.

Babysitters who own a car to take your child wherever needed.

Why Le Cicogne?
We are a reliable, fast service and we make adults and children happy.
Here are some feedbacks from those who have already chosen us.

"Thanks to Le Cicogne I had the chance to find a wonderful, kind, trustworthy babysitter who loves my Aurora"
Giorgio T.

" I have three teenage children and a demanding job. For the past three years, Le Cicogne has helped me find the right people: never a problem!"
Francesca B.

"Thanks to Le Cicogne I found a job with a very sweet child! I accompany him every day to school and take him to soccer in the afternoon"
Marina P.
Requesting a babysitter is quick and easy. Just follow a few steps and we'll take care of the rest!

SIGN IN
To request a babysitter of yours, you will need to register with us.
PUBLISHES A JOB OFFER
Fill in the required fields and follow the guided path to publish a job offer.
ENTER A PAYMENT METHOD
Payments to babysitters are made by card or bank account.
Le Cicogne have been chosen by